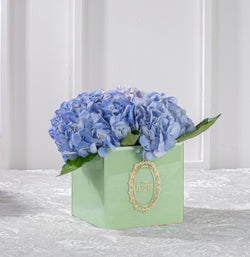 Our set of hydrangeas in a glass box goes a long way to make bold statement. This arrangement is specially handpicked with utmost care. The flowers signify magnificent grace and beauty. These exotic flowers are perfectly suited for your special occasion!
Glass Cubo Box specification | 6″(h) x 6″(w)
Disclaimer- Order should be placed 1 day prior to the day of delivery.